Where did it all start?
We have started with cricket, building on our founder's passion for the sport and his role in performance coaching in business both on and off the field.
Cricket is a team game played in over 100 countries. It is not gender specific. It is not body type specific and it is not bound by culture, religion or ethnicity. Most importantly, it's a game that is traditionally built on partnerships and this is one of the key elements we believe in for building a strong women's game globally – the formation of partnerships with a variety of organisations and bodies to create greater opportunity at all levels.
Click here to read more about the initial thinking that led to our 'Why'
Learn more about our Inaugural Day of Gender Equality, hosted May 30 2018.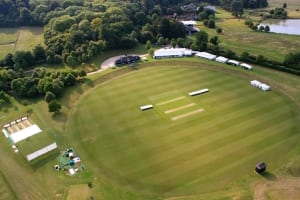 May 30, 2018 marked the date of our Inaugural Day of Gender Equality held at Wormsley Estate in the UK. It was the first time that the John Paul Getty Foundation fielded a women's XI having invited the FairBreak Global XI to play the inaugural match at the state, Wormsley Estate. The historic FairBreak Global XI team were made up of players from 10 different countries – Australia, Canada, Hong Kong, India, New Zealand, Oman, Singapore, USA, Vanuatu and West Indies – a world first for women's cricket history.
To learn more about the historic day, click on the buttons below.
Turn heads, raise questions and start a conversation with our limited edition FairBreak bat.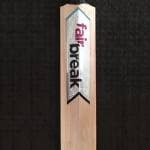 Purchasing this bat, made with English Willow, means that you believe in the need to progress gender equality on a truly global scale and are committed to championing our mission for equal opportunities between genders in every endeavour – be that sport, business, media or education. You are also financially supporting female players from associate and developing nations to access opportunities through FairBreak initiatives and are putting lights in the hands of children living in darkness, ending energy poverty through our CSR Partner, Solar Buddy.
As part of our mission to create opportunities and pathways through sport, we commit to sponsoring outstanding female players from emerging cricket nations throughout 2018. We are thrilled to announce that our first player sponsored in 2018 is Selina Solman, current Captain of the Vanuatu Women's Cricket Team, outstanding all-rounder cricketer and ambassador.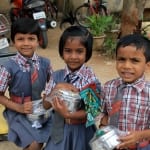 Aligned to our mission to provide opportunities in sport and education, FairBreak supports the Sri Ayyappan School in Bangalore with cricket equipment, along with regular visits from our ambassadors and players providing coaching and mentoring advice where required.
Together with our CSR Partner, SolarBuddy, we've also helped eradicate energy poverty through the provision of solar powered Solar Buddy Lights to students at the school.
In 2014, FairBreak hosted a Golf Day at St Michael's Golf Club in Sydney to bring together supporters and friends, pitching the idea of a Women's International Cricket League. Hear our founder, Shaun Martyn, speak about his vision for the creation of a world-first cricket league bringing together women globally to compete on an international level beyond the boundaries of their countries:
In 2017, we held our inaugural Gloves Off for Opportunity Dinner in partnership with Pymble Ladies College and Solar Buddy. The night featured expert panel discussions, musical performances by Pymble Ladies College and an auction of cricket gloves signed by notable celebrities from around the world. We were delighted to be joined by expert panellists Senator Bridget McKenzie (Deputy Leader of the Nationals and Minister for Sport), Eugénie Buckley (Former CEO of Brisbane Roar FC and Founder & Principal at Suiko Consulting), Jim Maxwell AM (ABC Sports Commentator) , Mary Konstantonopoulos (Lawyer and Founder of Ladies Who League, Ladies Who Legspin, Ladies Who Leap), and Vicki Waters (Principal of Pymble Ladies College) who took the gloves off and engaged in a robust discussion about gender equality across media, sport, politics and education. Simon Dobble of Solar Buddy also provided a powerful presentation about their mission to tackle energy poverty. We thank Merryn Appma for creating a beautiful bespoke Aboriginal artwork which was auctioned on the night and is now available as a lapel pin for our supporters.
In 2016, we hosted the first FairBreak South Pacific training and development initiative aimed at bringing 12 women from South Pacific nations and Singapore for a bespoke training camp in Auckland. It was the first time these women had the opportunity to mix with likeminded athletes, developing their technical skills as cricketers, teamwork skills as athletes and networks as passionate, driven women. This opportunity was delivered in partnership with Pymble Ladies College and coached by Geoff Lawson, Lisa Sthalaker, Shaun Martyn and Greg Wythes.