Where did it all start?
We have started with cricket, building on our founder's passion for the sport and his role in performance coaching in business both on and off the field.
Cricket is a team game played in over 100 countries. It is not gender specific. It is not body type specific and it is not bound by culture, religion or ethnicity. Most importantly, it's a game that is traditionally built on partnerships and this is one of the key elements we believe in for building a strong women's game globally – the formation of partnerships with a variety of organisations and bodies to create greater opportunity at all levels.
How long has FairBreak been around?
Founded in 2013 under the name Women's International Cricket League (WICL), FairBreak originally was created to be a standalone tournament for women to advance their opportunities and remuneration in cricket. The movement has since morphed to tackle systemic barriers to gender equality on a truly global scale.
Twelve FairBreakers from around the world competed with some of the best young cricket talent in Australia at Bradman Oval on February 22, 2020, led by Australia's Alex Blackwell and Pakistan's Sana Mir. All players demonstrated to their communities, and on a global scale, that they are as good as anyone, anywhere. More importantly, they formed bonds that will outlast their cricket careers. Read more about the game and cup in our Newsroom.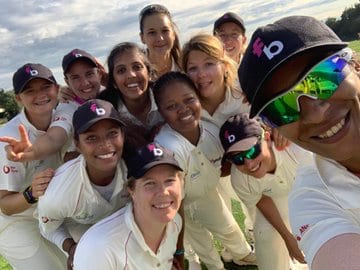 In 2019, FairBreak embarked on a four game tour of the UK bringing together 14 players from 10 countries to form the FairBreak XI. This team included six past or present national captains in the one team including Sana Mir (Pakistan) and Alex Blackwell (Australia). The 2018 FairBreak XI captain, Suzie Bates (New Zealand) also made an appearance at Wormsley to do 'throw downs', talk with players and run the drinks. A full write up of the tour can be accessible in our Newsroom. A recorded live-stream of the Wormsley game can be accessed here, thanks to Ion Sport.
Learn more about our Inaugural Day of Gender Equality, hosted May 30 2018.
May 30, 2018 marked the date of our Inaugural Day of Gender Equality held at Wormsley Estate in the UK. It was the first time that the John Paul Getty Foundation fielded a women's XI having invited the FairBreak Global XI to play the inaugural match at the state, Wormsley Estate. The historic FairBreak Global XI team were made up of players from 10 different countries – Australia, Canada, Hong Kong, India, New Zealand, Oman, Singapore, USA, Vanuatu and West Indies – a world first for women's cricket history.
To learn more about the historic day, click on the buttons below.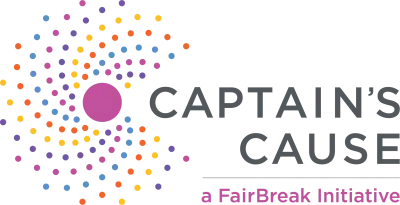 The Captain's Cause is a FairBreak initiative supporting our CSR partner SolarBuddy to end energy poverty.
One of the biggest obstacles we face is extreme energy poverty. It is a complex challenge, impacting the health and well-being, educational outcomes, and economic stability of the communities experiencing it as well as our environment. To learn more, head to the Captain's Cause page.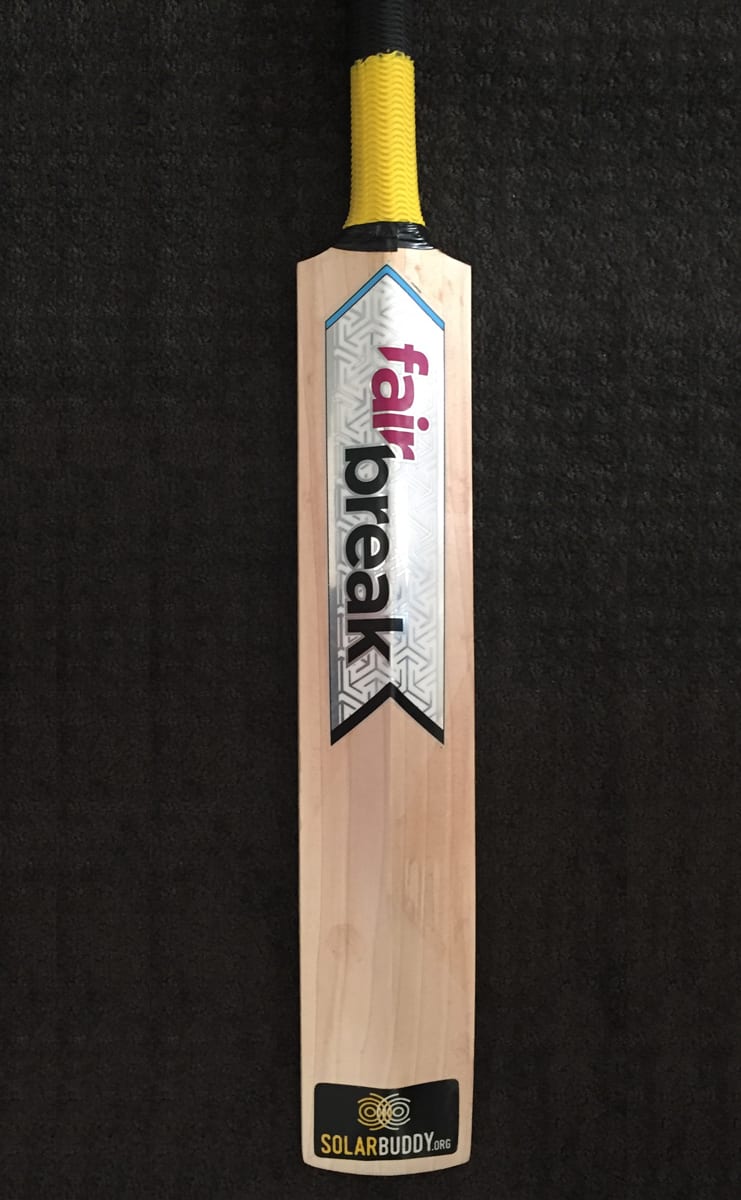 Turn heads, raise questions and start a conversation with our limited edition FairBreak bat.
Purchasing this bat, made with English Willow, means that you believe in the need to progress gender equality on a truly global scale and are committed to championing our mission for equal opportunities between genders in every endeavour – be that sport, business, media or education. You are also financially supporting female players from associate and developing nations to access opportunities through FairBreak initiatives and are putting lights in the hands of children living in darkness, ending energy poverty through our CSR Partner, Solar Buddy.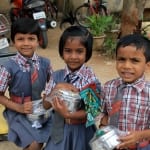 Aligned to our mission to provide opportunities in sport and education, FairBreak supports the Sri Ayyappan School in Bangalore with cricket equipment, along with regular visits from our ambassadors and players providing coaching and mentoring advice where required.
Together with our CSR Partner, SolarBuddy, we've also helped eradicate energy poverty through the provision of solar powered Solar Buddy Lights to students at the school.