– Shaun Martyn, FairBreak Founder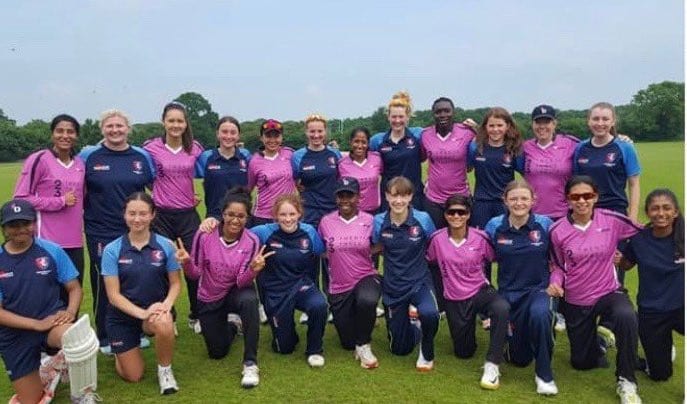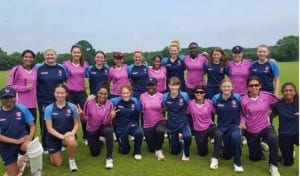 The FairBreak XI will arrive in the UK in a couple of weeks to play four exhibition games supporting our Gender Equality program and our CSR partner, SolarBuddy.
What has been amazing and so pleasing is the reaction to our team announcement from supporters around the world.
Our team brings together 14 players from 10 countries:
Alex Blackwell, Australia
Sana Mir, Pakistan
Mariko Hill, Hong Kong
Kathryn Bryce, Scotland
Akanksha Kohli, India
Stephanie Fronhmayer, Germany
Ryana Macdonald-Gay, England
Sterre Kalis, Netherlands
Laura Mophakedi, Botswana
Shameelah Mosweu, Botswana
Ruchitha Venkatesh, Hong Kong
Chelsey Rowson, England
Grace Scrivens, England
Celeste Raack, Ireland
All these players are exceptional and, apart from Alex Blackwell and Sana Mir, these athletes are not household names, but they should be. For example, Sterre Kalis from the Netherlands has lifted her profile after equaling the world record for a T2O innings in women's cricket scoring 126 (not out) from 76 balls. Incredible.
All of the players from associate nations desperately need more available cricket games and tournaments, and more financial resources.
What we strive for at FairBreak is greater recognition for these players. The 14 women taking part in this year's UK program not only get to share their cricketing expertise, but also their life experience with one another and supporters. Cricket is a wonderfully inclusive game.
It would be ideal if next year's World T20 women's tournament had more than 10 countries participating. There are 16 men's teams playing, but sadly only 10 women's team. It would be helpful to understand the thinking behind this.
It can't be financial. There is plenty of money in the coffers of cricket's governing bodies. It's not a gender equality issue because that has been disregarded completely.
So, we'd like to understand the reasoning.
Opportunity drives development, learning, inclusiveness and success.
What a fantastic tournament it would be if six additional nations were added to the women's program.
What a superb opportunity to grow the game, demonstrate equality and celebrate the great programs running in all corners of the globe.
In very simple, humble terms, that is what we seek to do by continuing to bring players together from everywhere, and provide opportunity.
Join us in becoming a #FairBreaker. Connect with us on our social channels for news from the players and FairBreak team.