– Shaun Martyn, FairBreak Founder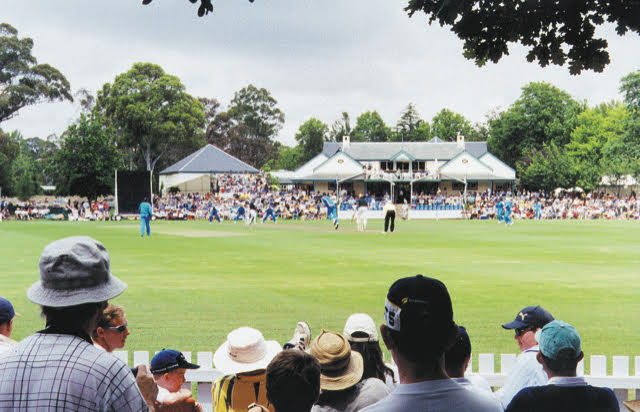 It's only 24 days until the start of the cricket Women's World T20 tournament, and 25 days until a FairBreak Global XI plays a Bradman Foundation XI in Bowral.
I wish all teams participating in the World T20 the very best of luck.
I hope everyone focuses on the cricket that will be played – on the game people are watching – not on the size of the crowd for the final.
We should be concentrating on world class performances from players, not breaking crowd records. If the latter happens, it's a bonus.
The 'sleeper' for me in this tournament is South Africa. They have player depth and the experience many of their players have now had in the WBBL and the now defunct KIA Super League. It's given them the belief they are as good as anyone. They no longer rely on a couple of players and their recent demolition of NZ should make everyone else a little nervous.
I also hope that a serious discussion is had around the number of teams in this tournament. You can't talk about gender equality in your sport when 16 men's teams will contest their tournament, but only 10 women's teams will compete in theirs. That has to change for every tournament from here on. The game will never grow if that step is not immediately taken.
Our FairBreak XI will enjoy a great week of training, playing and development in Sydney and Bowral next month. Nine countries are represented in the team with four national captains. A number of players have been a part of previous FairBreak programs and we look forward to their continued development.
We also welcome some new #FairBreakers from the USA, Hong Kong, Vanuatu and England.
It will be an interesting and challenging experience for the FairBreak XI. Although they will work with Alex Blackwell again, Alex will captain the Bradman XI as a past Bradman Scholar in this historic match.
We are also hopeful Sana Mir will captain the FairBreak XI for this match, if she can make it to the event. Sana is a celebrated #FairBreaker and it would be fitting that two of the greatest players of all time could renew their rivalry in Bowral.
Roll on February 22 at Bradman Oval, Bowral.
Details about the two games to be played on February 22 here, or join the event on Facebook here.