The last few days have been an incredible show of athleticism and talent. We're proud to welcome six new FairBreakers to the team, presented with their numbered caps at Bradman Oval.
Welcome (L-R holding grey caps) Kary Chan (Hong Kong), Sindhu Sriharsha (USA), Nasimana Navaika (Vanuatu), Geeitka Kodali (USA), Linsey Smith (England), Hannah Trethewy (NSW).
FairBreakers and cricket legends Australia's Alex Blackwell and Pakistan's Sana Mir presented the newly inducted team members before the game on Saturday.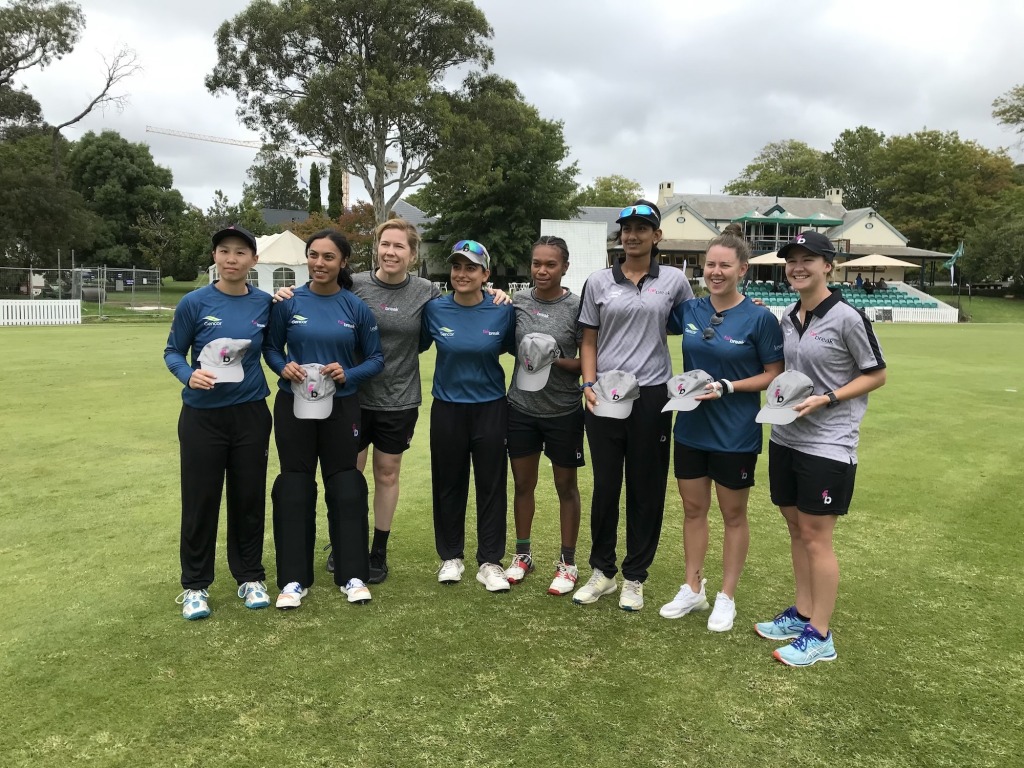 Once players are part of the FairBreak team, they are forever a FairBreaker. We don't 'drop' players but continue to develop their skills and experiences, being selected to be involved in different games around the world with the FairBreak team as players or in coaching or management roles.
As cricketers, these women are talented and dedicated to their sport. As individuals, they are kind, collaborative, unique humans who each bring to the team their own kind of joy and warmth.
We're so pleased to have you join us. Thank you.