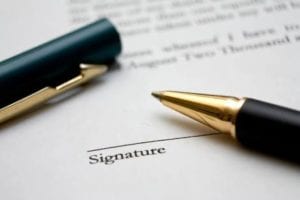 It appears to me that we are on the cusp of a dramatic shift in the organisation of professional cricket as we know if.
With the emergence of T20 cricket, the opportunity for players, particularly male players, to ply their trade and be handsomely rewarded has reached new heights.
With more and more private leagues developing the opportunity will only increase.
Coupled with this the changing broadcast space, the power of social media and the ability of individual players to build a global profile, we have a very fluid and unregulated environment.
There are many players right now that play cricket for multiple organisations. Some elite players have 5 or 6 different teams they are playing for in any 12 month period.
For a player this means multiple systems, coaches (batting, bowling, fielding) physiotherapists, sports psychologists, strength and conditioning coaches, owners and administrators.
It's a plethora of information that needs to be processed and in many cases there can be conflicting approaches to the game between organisations.
How far away are we from players having just their own coaches and medical people that travel with them in the same way as tennis players and golfers? If the individual player wants to create a high performance environment then this to me seems to be the logical next step.
The other factor in this is the remuneration for many of the coaches and professional support staff.
In many cases they are preparing players for other organisations to benefit and often have to fix problems created by another organisation without compensation.
The opportunity then presents itself for coaches to just work with an individual player or two, travel with them and be properly compensated for their expertise. Just like tennis and golf. An elite coach is entitled to be paid at a level commensurate with their skill and experience.
If I was an elite player I would certainly want to work just with my coaches. People who knew my game, my body and me.
Signing long terms contracts with any one organisation, be it national or private could restrict the ability for an individual player to properly control their career and earnings. At the moment they are dancing to too many different tunes.
We may have a situation emerging where cricketers become sole traders like golfers and tennis players.
There are examples of this right now.
Are administrations prepared for what is emerging and the fluidity of the marketplace?
Player movement and lack of perceived loyalty is perhaps something the traditional cricket fan doesn't like, however, it is what it is.
We may be moving to an era where players accept an invitation to play under specific terms and conditions.
How would this impact on national boards and the ICC?
I believe the national boards would move into the space of doing more to foster the game, especially at a grass roots level. They would organise national age tournaments and national squads paid under the terms and conditions of each competition. Similar to what occurs now but with a different contract or player agreement structures.
At an international level there would still be global competitions, however they again may take on different structures depending on the format. Test cricket, One Day Internationals and T20 tournaments all afford a variety of options.
Food for thought, but don't take too long because change is coming, if it isn't already here.