– Shaun Martyn, FairBreak Founder
We regret to inform you that, despite numerous representations to government officials in Australia and also to the Botswanan High Commission, we have been unable to secure a Visa for Shameelah Mosweu to take her place as part of a FairBreak Global XI in a historic cricket match against the first-ever Bradman Women's XI in Bowral this Saturday, February 22, 2020.
Shameelah is an outstanding player and person. She is an international player for Botswana and took part in a FairBreak program in England in 2019. Shameelah impressed everyone with the quality of her play, and her commitment to her teammates and the broader FairBreak agenda. It was with great enthusiasm and pleasure that we invited her to be part of our program in Australia from February 17-23, 2020.
Shameelah has been denied that opportunity as she is deemed a flight risk. Shameelah is a University student in England sponsored by her Government and the Botswanan Sports Commission. It is absurd she is being considered a security risk.
The denial of this opportunity goes against everything that Australia aspires to in proclaiming a 'fair go' for all.
Shameelah is a great example for the young men and women of Botswana and every country where opportunities to perform on a world stage are limited. She deserves, as does everyone, the right to accept opportunities to showcase talent and continue to grow as a person and inspire.
The FairBreak XI typically consists of 12 players from 9 countries including 5 national captains; Shameelah's absence will be greatly missed. In our game this weekend, our team will be captained by Wisden's Captain of the Decade, Sana Mir from Pakistan. Sana is also the recent recipient of the Asian Game Changer Award, a humanitarian award recognising the great contribution an individual has made to Asia and the world.
We fully support Shameelah in every way we can and continue in our endeavours to have her as part of the team.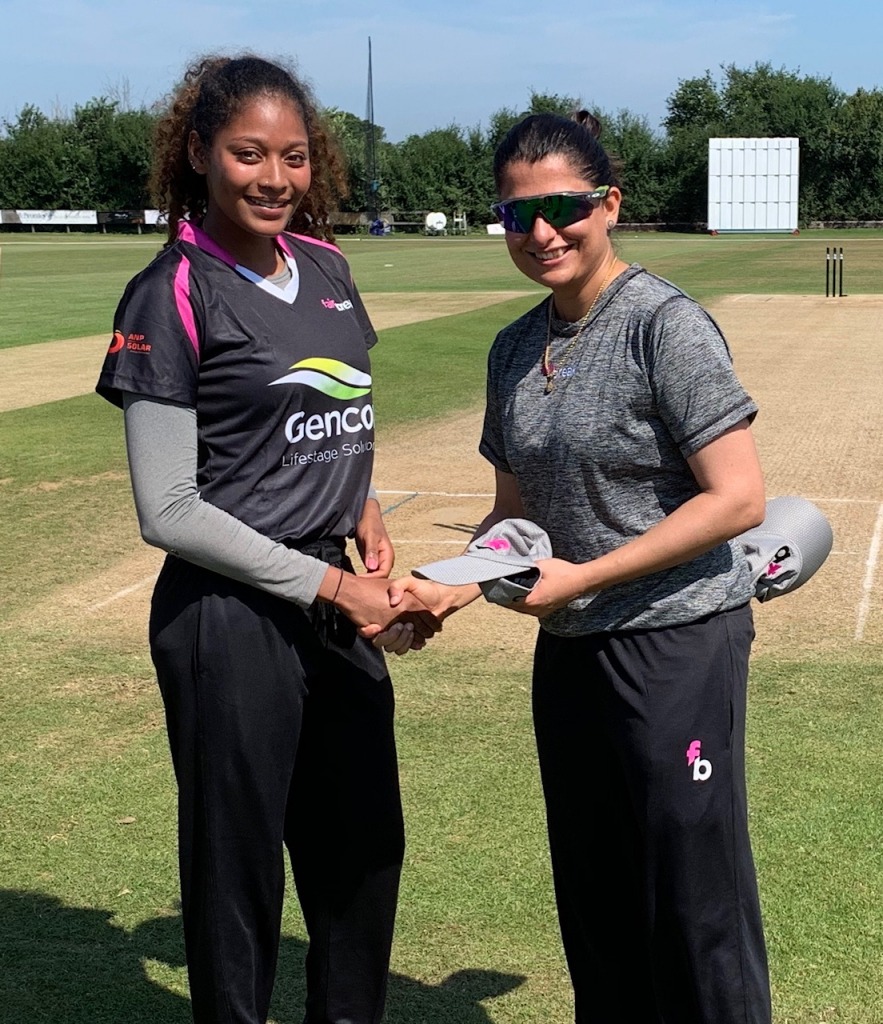 Shameela receiving her cap from Wisden's captain of the decade Sana Mir in England 2019.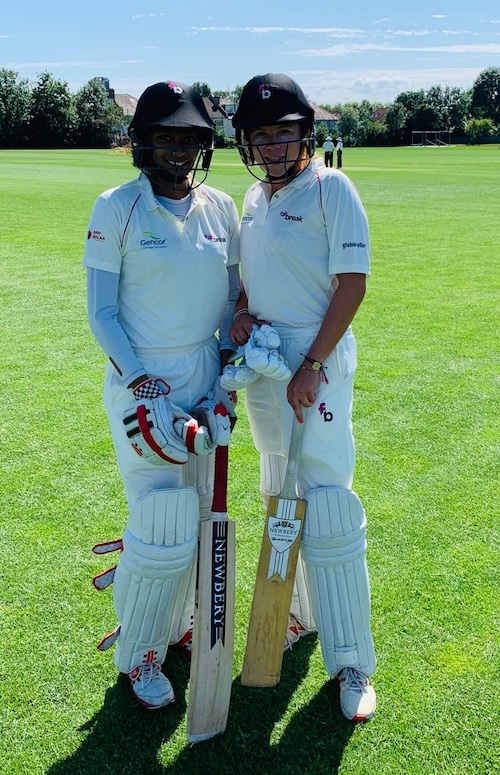 Shameela with Sterre Kalis from the Netherlands