MEDIA RELEASE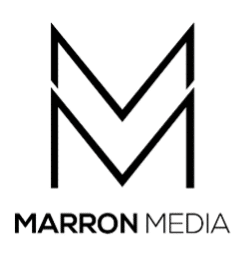 FAIRBREAK GLOBAL EXTENDS WITH MARRON MEDIA AS GLOBAL MEDIA RIGHTS CONSULTANT
FairBreak Global has extended its association with Marron Media, as its broadcast advisory and Global Media Rights Consultant to the highly successful FairBreak Invitational calendar of events.
With the next televised tournament planned for April 2023, in Hong Kong, FairBreak promises to build on the tremendous and ground-breaking event played in Dubai in May 2022, by continuing to unearth the world's most talented female cricketers and provide them with a global platform to shine.
Televised by 14 broadcasters in over 140 territories, the FairBreak Invitational Dubai 2022 took the cricketing world by storm with media commentators and players alike, hailing the tournament as "incredible, "thrilling" and as "re-imagining cricket for the better".
Marron Media will again be tasked with attracting a stellar line up of international broadcasters with the aim of broadening the reach and revenues.
Lara Richards, Co-Founder of Marron Media, said: "It is an exciting prospect to better the syndication of the FairBreak Invitational Dubai 2022 and one we take on with enormous enthusiasm.
Broadcast interest and engagement for the last edition was phenomenal and the unique selling point that FairBreak Invitationals hold, is that no two tournaments are ever going to be the same, as they continually seek out new talent which would previously have gone unseen.
We as an agency, will be seeking out partners, old and new, and maximising distribution to ensure as many fans as possible worldwide have access to the event; be in through means of live, catch up, clips or documentary coverage."
Shaun Martyn, Founder of FairBreak Global, said: "Broadcast syndication is a pivotal element of FairBreak's entire strategy, and the bigger and better the response from broadcasters, the bigger and better our plans can be in future.
With future events to be announced and a calendar of excellent content available to broadcasters from April next year, our events and endeavours will make for a very exciting space for broadcasters to be involved in."
For more information, contact: lara@marronmedia.com.au